THINK11 is an Indian fantasy sports platform that allows users to play fantasy cricket and football. THINK11 was founded by Aman Kumar Singh in…
General
Ugears India is the Official Representative of authentic UGEARS products in India. As a contract partner for UGEARS LLC, we import the wooden construction kits of the UGEARS brand to India and…
General
Tamil Nadu
A. Vellalapatti (Vellalapatti)

June 3, 2020
Mangofruit - One among the Top listed Event planning companies in Cochin, India.We do corporate meets ,Seminars,Conferences,Product launches,Stage shows etc.
 
General
We provide wide range of creative production services for Motion Pictures & Films, Entertainment, Gaming, Advertising, Media Production & Broadcast Industry. We create stunning visuals…
General
We are promoting the health benefits of hula hoops in India and urging people to reap its benefits which comes with lot of fun !
General
West Bengal
Kolkata [Calcutta]

June 3, 2020
"Sports" and Fantasy is our identity. We are not just a website which offers a place for real cricket fans to fill their cricket fantasy. Our aim is to boost the skill level of the user…
General
Zvky Design Studio is a leading game art outsourcing company in India. About a decade experience in providing game art, animation, development services and integration solutions across all…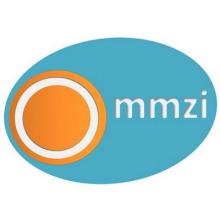 General
Ommzi Solutions design and develop betting games, video slots, video poker, online casinos, social casino game development. We always deliver high quality casino game products including character…